The Herrmann Group is a consulting firm that provides solutions to support human resources strategies and talent management initiatives. Our services include Retained Search, Interim Human Resources, Psychometric Assessments, Talent Tracking, Talent Retention, Coaching and other customized consulting.
We recognize and support the unique needs of our clients and the often-volatile environment in which we all operate. We have the expertise to develop customized, innovative approaches, and are able to provide a global perspective.
We work with our clients to gain an understanding of their organization and identify distinct challenges and opportunities. Then we develop a tailored and focused methodology to ensure success. Ongoing communication and provision of valuable marketplace insights is a consistent feature in all of our service offerings.
Our consultants are professionals with a range of experiences and well-developed consulting and research abilities. Multilingual capabilities, combined with an international network, enable us to provide a global perspective on issues that impact the business community.
Our Experience
Competing for the most experienced and qualified candidates in today's employment marketplace often poses significant challenges. The need to recruit for multiple hires or difficult-to-fill roles within tight timelines can put a significant strain on an often busy Human Resources/Talent Management team.
The Herrmann Group has extensive experience managing a wide variety of recruitment projects at all levels and within all functional areas. Projects completed include everything from one-off executive searches with a limited talent pool to multiple hires for specific teams. We have experience locally, nationally and globally.
Our experience within a wide range of industries enables us to quickly understand both the organization and the role(s) being recruited.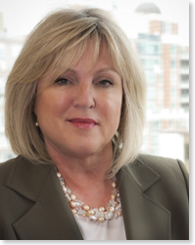 CHRP, GPHR, SHRM-SCP, C.Dir
Gerlinde Herrmann is the founder and President of The Herrmann Group Limited, which provides human capital management solutions through talent attraction and retention programs and services. Additionally, she provides professional coaching in governance consulting.
Prior to founding the Herrmann Group, Herrmann worked with leading organizations such as Nortel, Federal Express and Domtar in the human resources and labour relations areas.
She currently serves on the SHRM (Society for Human Resource Management) Foundation Board of Directors; was past Director on the SHRM HRCI Board and is active on the SHRM Thought Leadership initiatives. Additionally she serves on the Conference Board HRCC Advisory Committee, and the CPA Professional Conduct Committee.
Herrmann was President and Chair of the Board of Directors of the Human Resources Professionals Association (HRPA) and as Past Chair she also held the portfolio of HRPA's Chair of Strategic and Global Alliances for two years.
Recent involvement: has been in industry-related and outreach initiatives, such as: Global Experts and Corporate Social Responsibility (CSR) Panels of the Society for Human Resource Management (SHRM); Youth Employment Service (YES) Advisory Board, Career Edge Diversity Board; Canadian Government Private Sector Working group on Pandemic Influenza Planning; Director on the Canadian Council of Human Resources Association; Director of NAHRMA (North American Human Resources Management Association); Canadian representative on the Board of Frontplaces, France (a global diversity think tank); advisor for George Brown's HR program; Advisor on the Provincial Partnership (Passport to Prosperity); and Founder and Director of the Toronto Chapter of HRPA.
She is a sought-after public speaker and frequently guest speaks at national and international events, and is a regularly published author of articles and editorials and has appeared on ROB TV, City TV, Talk Radio, Goldhawk Live.
A graduate of Concordia University, Herrmann holds a Bachelor of Commerce degree in Economics, a Certificate in Industrial Relations and holds the Certified Human Resources Professional, (CHRP) designation, the Global Professional Human Resources, (GPHR) designation as well as the Chartered Director (C.Dir.) designation from The Director College (a joint venture of McMaster University and The Conference Board of Canada).