We support Global Immersion Press's mission to promote the teaching and learning of global HR around the world.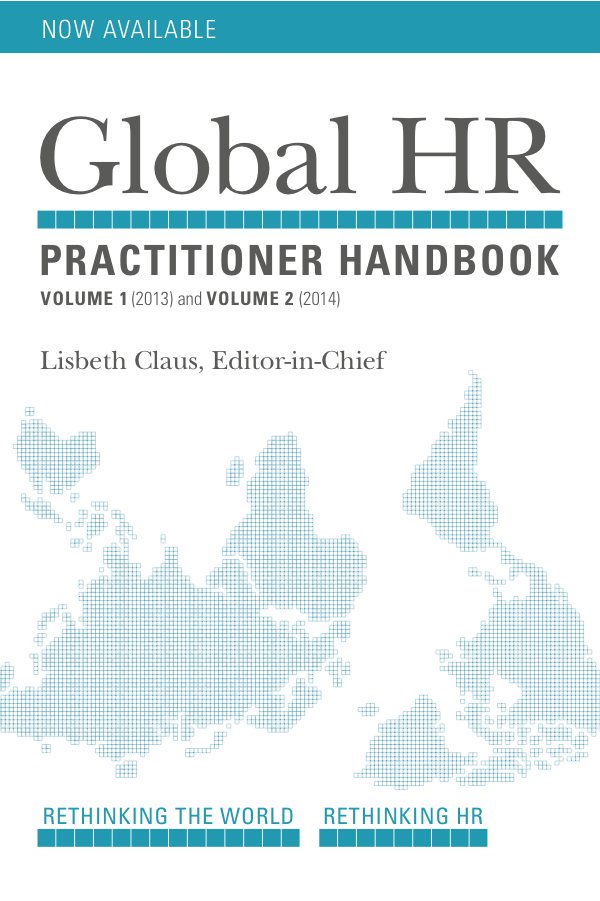 The Global HR Practitioner Handbook takes basic global HR topics and considers them from the perspective of HR practitioners who play a leadership role in the management of human capital for their global organizations.
The main purpose of the handbook is to promote the dissemination of the body of knowledge of global HR as it is practiced around the world—especially by people and organizations that are ahead of the industry standard. It is intended as a primer for both academics (university faculty and students) as well as HR practitioners who want to learn more about the body of knowledge of global HR through the shared experience of some of its leading practitioners. It supplements rather than replaces the many fine academic textbooks available by focusing on the real-world experience and tacit knowledge of global HR practitioners.
The
Global HR Practitioner Handbook
is published in modular format and is available in soft and hard copy. It is organized into three levels of depth: basic, specialized and advanced. This allows the reader to follow a customized learning path based on personal expertise. Basic modules provide an opportunity to understand a particular HR topic from a global perspective. Specialized modules treat a topic specific to a region or country. Advanced modules deal with a global HR topic at a more complex level and in greater depth.
Each module is addressed from the same vantage point and answers the following questions:
Why is this global HR topic important to successful global organizations?
What are the major issues related to this topic?
What are current leading practices?
What is the role of global HR and what competencies are needed to effectively address these issues?
It is a great tool, and we highly recommend it. It may be purchased here for $49.95 US