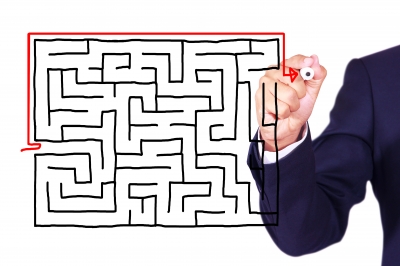 It's easy for business leaders to get caught up in the now and spend the majority of their time putting out fires or responding to deadlines. You're keeping your department running and meeting expectations, but a great leader, one that climbs the ranks and makes a difference, is proactive rather than reactive. I urge my coaching clients to take twenty minutes a day to think strategically about the short-term and long-term future of their company (and position). Close your office door, put your phone on silent, shut down your email and write down answers to a few of the following questions. You should be honest with yourself and use this time to brainstorm solutions.
What am I spending most of my time on? Is this an efficient use of my time? What needs to change in order to maximize my productivity?
How can we streamline (one of our) processes? How can I help create this change?
What are my weaknesses in this position? Who can help me? How can I improve?
What is holding us back from achieving (one of our) deliverables? What needs to change? How can I help create this change?
What is changing in my department, the company, the industry and/or my life? What will the impacts of this change be? How can I prepare for it?
This exercise ensures that you have an understanding of the strengths and weaknesses of your department, the company, and yourself. At your next business meeting you will be able to speak with confidence about the status of your projects, what you/your department needs to success, and boast about the new projects you've put in place to maximize results.
What do you do to help prioritize and strategize at work?