An article written by Gerlinde Herrmann and Fiorella CalloCChia for Condo Business Magazine August 2013. Fiorella is a fellow HR expert who has extensive experience developing proven strategies which help companies attract, select, assess and retain top talent.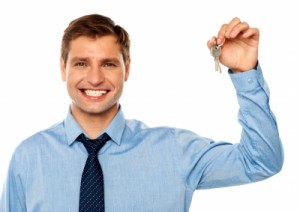 Today's property manager isn't wearing a tool belt, he or she is a key member of the leadership team. That means the property manager is expected to not only keep residents satisfied but to make a significant contribution to strategy, and develop and safeguard key assets such as the building, its staff and his or her company's reputation. Now that the property manager plays a pivotal role as ambassador to an organization's clients, staff and contractors, it's more important than ever to make good hires. The following steps will outline how a property management company can source, attract and sign a great property manager.

Step 1: Planning
This is the most critical yet overlooked step of the recruitment and selection process, usually because there is tremendous pressure to fill the job (especially if it's vacant). Keep in mind that the impact and costs associated with making a bad or wrong hire are enormous. Plus, time invested in pre-planning will pay huge dividends.
This is the most critical yet overlooked step of the recruitment and selection process, usually because there is tremendous pressure to fill the job (especially if it's vacant). Keep in mind that the impact and costs associated with making a bad or wrong hire are enormous. Plus, time invested in pre-planning will pay huge dividends.
To start, decide who will lead the process and be part of the interview and selection committee. The individuals selected will ideally have knowledge of the role, the organization, the culture and the success criteria. Define the process and roles/responsibilities of the committee members as well as timing for the key steps.
Next, agree on the recruitment strategy. At this stage, the organization may consider hiring a search firm to assist in preparing the job description, provide information on the job market, advise on all aspects of the compensation package and assist in preparing the offer.
Review, update and document the key responsibilities and deliverables for the role and identify how performance will be assessed in the first 100 days. This information will be used to develop job postings/advertisements.
Discuss and agree on the key skills and competencies required for success. In addition to business and financial acumen, also focus on the important behavioural skills such as leadership, customer care/ service orientation, impact and influence, conflict resolution, and the ability to build relationships based on trust and respect.
Don't forget that at the same time the organization is assessing candidates, the candidates are assessing the organization to determine whether it's a place they'd like to work. To that end, the interview and selection committee should agree on the company's value proposition: What makes the company a great place to work? What are its most attractive features and benefits? This could include development opportunities, training, competitive compensation, great buildings, leaders who care and contemporary HR practices such as flex hours and place.
Have an honest conversation with members of the selection and interviewing committee about the culture of the specific building and how to assess the candidate's fit. The appropriate cultural fit is a critical success factor, and the absence of it can lead to a failed employment relationship – even if the individual has great technical skills.
Consider emotional intelligence and leadership assessments that identify core strengths and development needs to determine and predict potential success in the role. The assessments can also be used to help the new manager create their professional learning plan and build their capabilities.
Step 2: Sourcing and attracting qualified property managers
Ensure the job opportunity is marketed in the appropriate talent pools. The most effective and efficient way to fill the position is to promote highly capable individuals within the company. The second best method is to tap into the networks of employees, residents and suppliers, which can accelerate the chances of finding top notch candidates.
This can also mean thinking outside of traditional talent pools. Consider advertising and conducting searches within hospitality or comparable sectors, where the focus on customer care is of paramount importance. Also consider implementing an employee referral program in which employees are paid a fee for recommending candidates that are eventually hired.
Other proven approaches include optimizing social media sites such as LinkedIn and Facebook, and posting the job on relevant association websites.
Step 3: Screening and interviewing candidates
Although screening candidates is one of the most important steps in the process, hiring managers typically don't spend sufficient time reviewing incoming resumes against their requirements. Screening requires scrutinizing resumes for the must-have list of qualifications. It's also critical to read and assess resumes as they come in and avoid the temptation to wait a week or two until more are accumulated. Companies that understand that candidates with marketable skills are in demand act quickly to screen and interview candidates. Technology has shortened the hiring cycle to the point that it's possible to screen, interview and hire a solid candidate within one week these days.
Step 4: Conducting reference and background checks
Regardless of how impressive the candidate is, always check references and validate credentials essential to the position. If possible, speak to both former managers and staff to obtain a balanced view of the candidate's past performance and behaviour. Stick to questions that are job-related and avoid asking anything that is not permissible, as per the Ontario Human Rights Code. The practice of hiring a specialized organization to conduct a financial or criminal record check is becoming increasingly popular, especially if the person filling the position will have access to the kinds of assets a condominium property manager does.
Step 5: making the offer of employment
Deciding to make an offer of employment is a pinnacle moment for an employer. Ideally, an excellent candidate has been identified and now it's a matter of putting together "an offer they can't refuse." Keep in mind that it's difficult for most people to negotiate on their own behalf, so ensure the offer reflects what the candidate is looking for.
If the person is unemployed, resist the urge to lowball them, as it doesn't help build a long-term employment relationship. Compensating people fairly and commensurately with the value they bring is the key to getting off on the right foot. If the salary requirements can't be met, consider adding a small sign-on bonus, providing additional vacation time in the first year, giving paid personal days or offering the opportunity to work from home. It's usually more cost effective to negotiate in good faith with the number one candidate than go back to the drawing board and start the process all over again.
Also ensure the employment offer is in language that is easy to understand. If it's fraught with legalese, the candidate will need to hire a lawyer at their own expense. Offering to reimburse these costs will go a long way in building trust in the relationship.
Step 6: integrating and retaining a valuable manager
If it takes a village to raise a child, it takes a team of people to successfully induct, orient and integrate a new manager. Hiring and selecting for such a key role as property manager takes time, effort and financial investment. To protect and get a high return on this important investment, read the "Lessons learned" to ensure a new property manager is engaged, motivated and ultimately stays with the organization.
The costs related to employee turnover, whether it's voluntary or involuntary, are like an iceberg – 80 per cent of the impact is below the water line. Turnover is very expensive not only from a financial standpoint, but from a reputational standpoint for the organization. A strong employment brand takes years to build, so guard it judiciously.