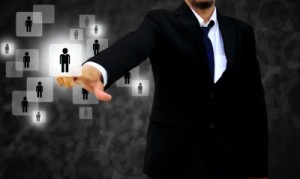 If your company is looking to hire an executive for a top-level position(or any key position), you should not underestimate the importance of choosing the right executive search firm. Pick one that's not as qualified or one that doesn't have the appropriate values that fit with your organization, and you lose valuable time or are stuck with the wrong candidate.
To better determine the best firm for your needs, here are the top three questions to ask before hiring an executive search firm in Toronto, or elsewhere:
What executive search experience are you backed with? What type of experience and knowledge does the executive search firm have.
This is a critical question to ask to the prospective company you are considering to better gauge if they have the expertise and the ability to attract high quality targeted candidates who fit your organization's culture and requirements. Ask about their type and breadth of experience, the number of successful candidate placements they have completed. The diversity of experience and learning and more examples they share or case studies they have the better. In the end you should be confident that they have the right skill sets and experience in hand to deliver the candidate who is best for your organization.
How will we work together?
Knowing your responsibilities when it comes to providing the search firm with what they need is important, so you and the prospective firm you are looking to hire are both on the same page. Ask them their process of how they plan to go about fulfilling your requirements. Ask them if they will be available to offer your firm any recruitment guidance, or answer questions when need be, establish the type and method of communication you require to feel comfortable. Make sure you get a clear idea of the roles and responsibilities each of you will have. What you are looking for is an executive job search firm that is accountable, communicates well and will address any issues or concerns you have in the process of finding your match. And, more importantly, will be a brand extension to your organization and support your values.
How long does it take to find the right candidate?
You may need someone right away, but you need to set a realistic deadline to make sure that that someone is the right person for the job. Ask about the expected time it takes to get the job done right. A good, experienced executive search firm will more than likely be able to give you a fair assessment and evaluation of the work involved and the time they need to conduct a systematic, detailed and comprehensive job search.
Some last pointers to remember are that you need to pick a firm that will best represent your company in the hiring process and can best communicate the needs of your organization to the prospective candidate. You will need to be as articulate as possible in communicating your needs and expectations to the search firm to guarantee best results.
With decades of executive search experience, we at The Hermann Group, recognize and support the unique needs of our clients, and the often-volatile environment in which we all operate. We work with our clients to gain an understanding of their organization, and identify distinct challenges and opportunities.
We then develop a tailored and focused methodology to ensure success. Ongoing communication and provision of valuable marketplace insights is a consistent feature in all of our service offerings. For over 20 years, our firm has successfully placed candidates in Toronto and around the country. Contact us today to help you find the right functional leader or executive for your company.
Image courtesy of Sommai at FreeDigitalPhotos.net